Affordable Housing Design Competition
Bristol-based housing association Brighter Places and the Bristol Housing Festival announced a design competition to create an innovative affordable housing scheme on Midland Road in Bristol's Old Market Quarter.
The competition invited architects with an office in the West of England Combined Authority area to submit solutions-focused proposals for a 100% affordable development of exceptional quality. The aim was to deliver a flagship scheme of around 70 homes that the local area, is as climate smart as possible to reduce costs for residents and supports the city's climate goals.
The housing crisis in the UK has put over 8.5 million people at risk since 2015*. In Bristol, this is compounded as it is in a state of both growth** and rising inequality; a study by BCC in 2022 identified that 15,400 children under 16 (17.9%) live in relative low-income families in Bristol (2019/20), significantly below the national average of 19.1%. A report by Homes for the South West and UWE *** highlights that most local authority areas in the South West are significantly less affordable than the rest of England as a whole.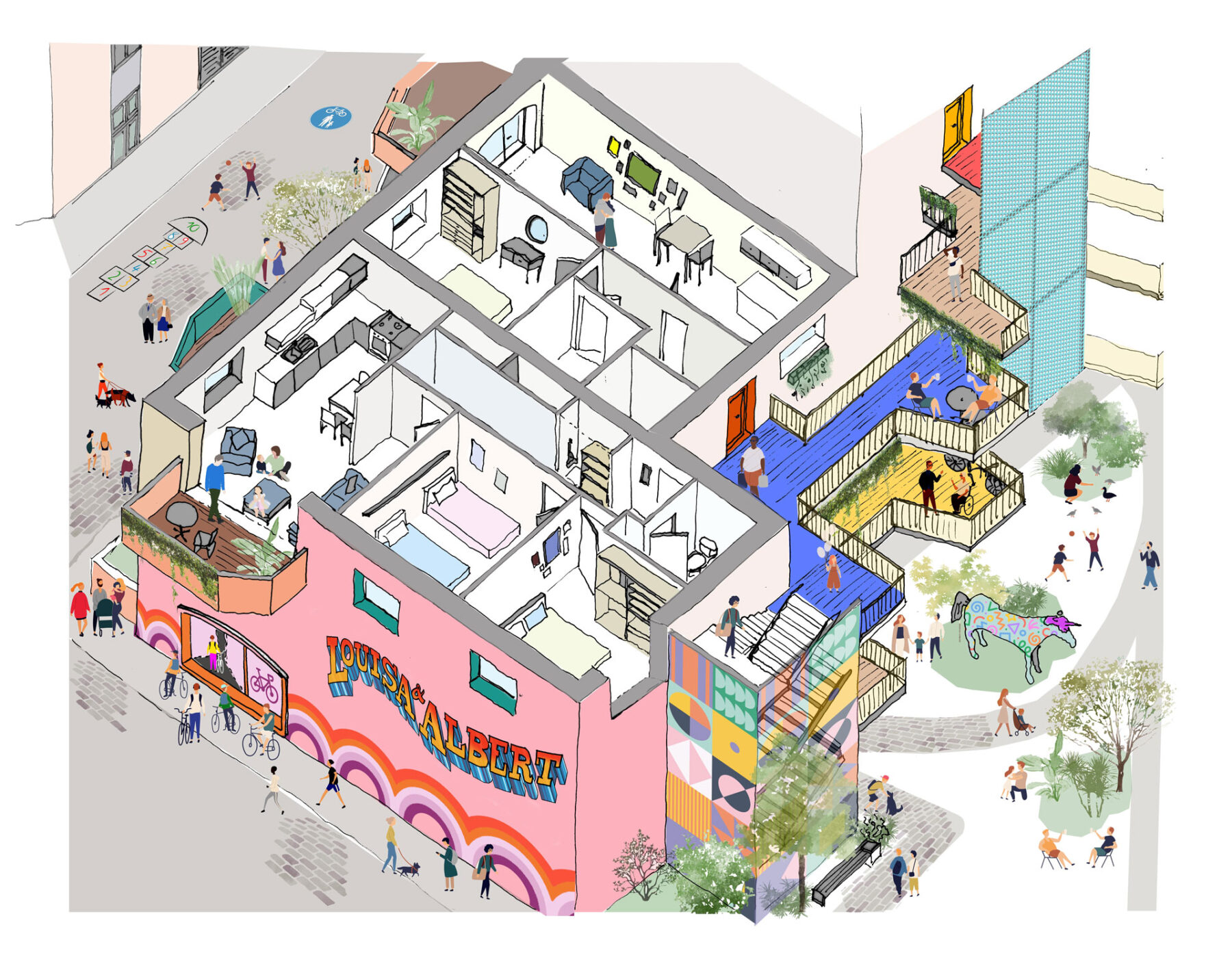 Design Principles
We are passionate about providing equitable and prosperous places that provide opportunities for people and communities from all backgrounds, so we jumped at the opportunity to enter a design competition for a 100% affordable housing scheme in Bristol.
Our core design principles are:
Community-focus and
Environmental sustainability
Our risk-mitigation approach minimises construction costs and on-going maintenance which will result in lower operational costs and rent. It encourages social interaction; the building block for economic sustainability.

We achieve these objectives with:
– Street Activation
– Front gardens to encourage 'over the fence' interactions,
– Deck access with space to meet ,
– A bio-diverse central 'Village Green' that contains play space and shared gardens,
– All carefully balanced with defensible space and passive surveillance.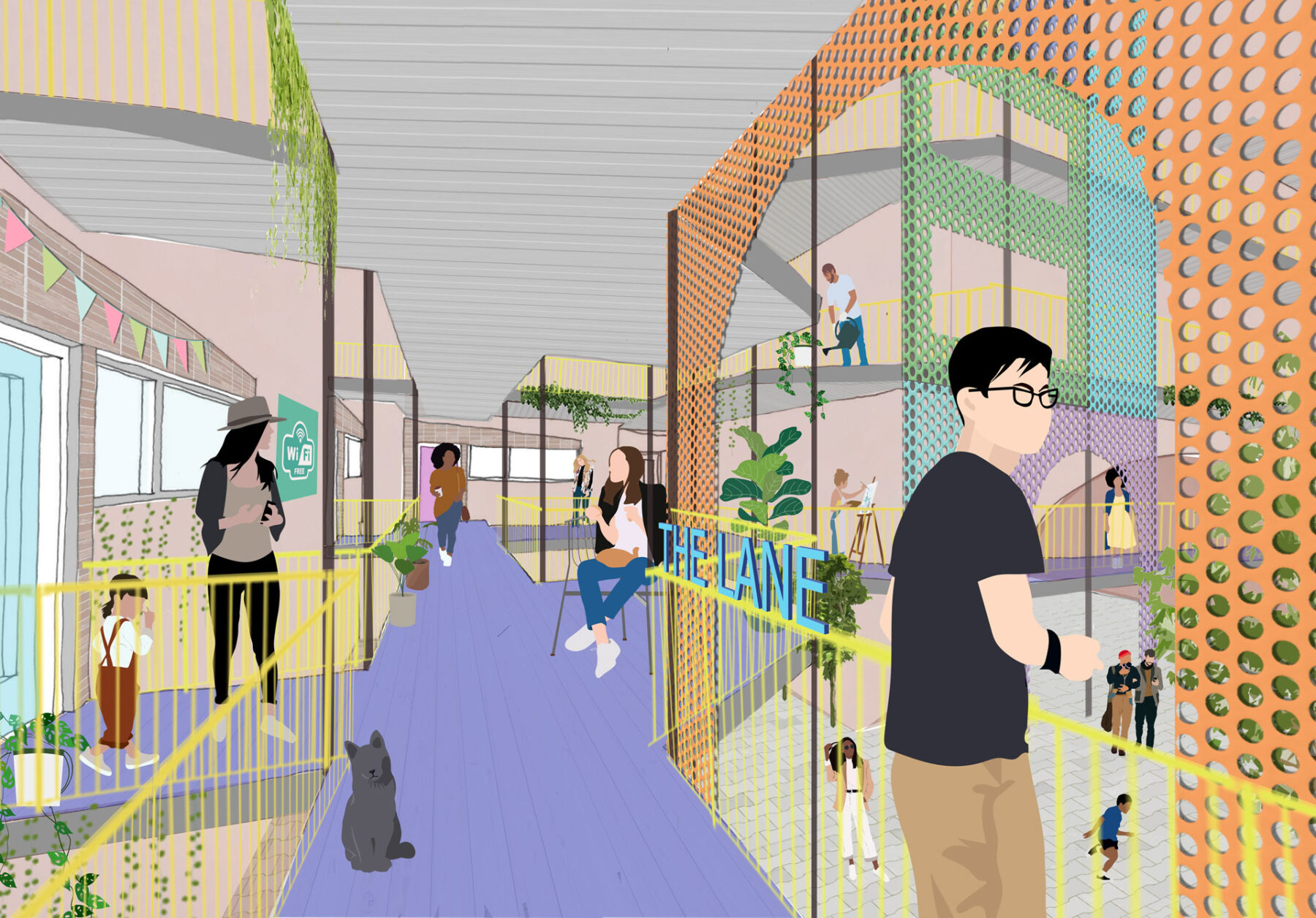 An exciting façade treatment responds to the character of Old Market, with a flavour of modern Bristol. This will be co-designed with local people to instil a sense of belonging and community empowerment. The façade references the local architecture and built environment in Old Market and QR codes contain more information in the area.
Our design adopts a fabric first approach and connects to the district heating network. High quality homes are achieved by balancing solar gains in winter with a deck to provide shading in summer. Every home is at least dual aspect and benefits from cross ventilation.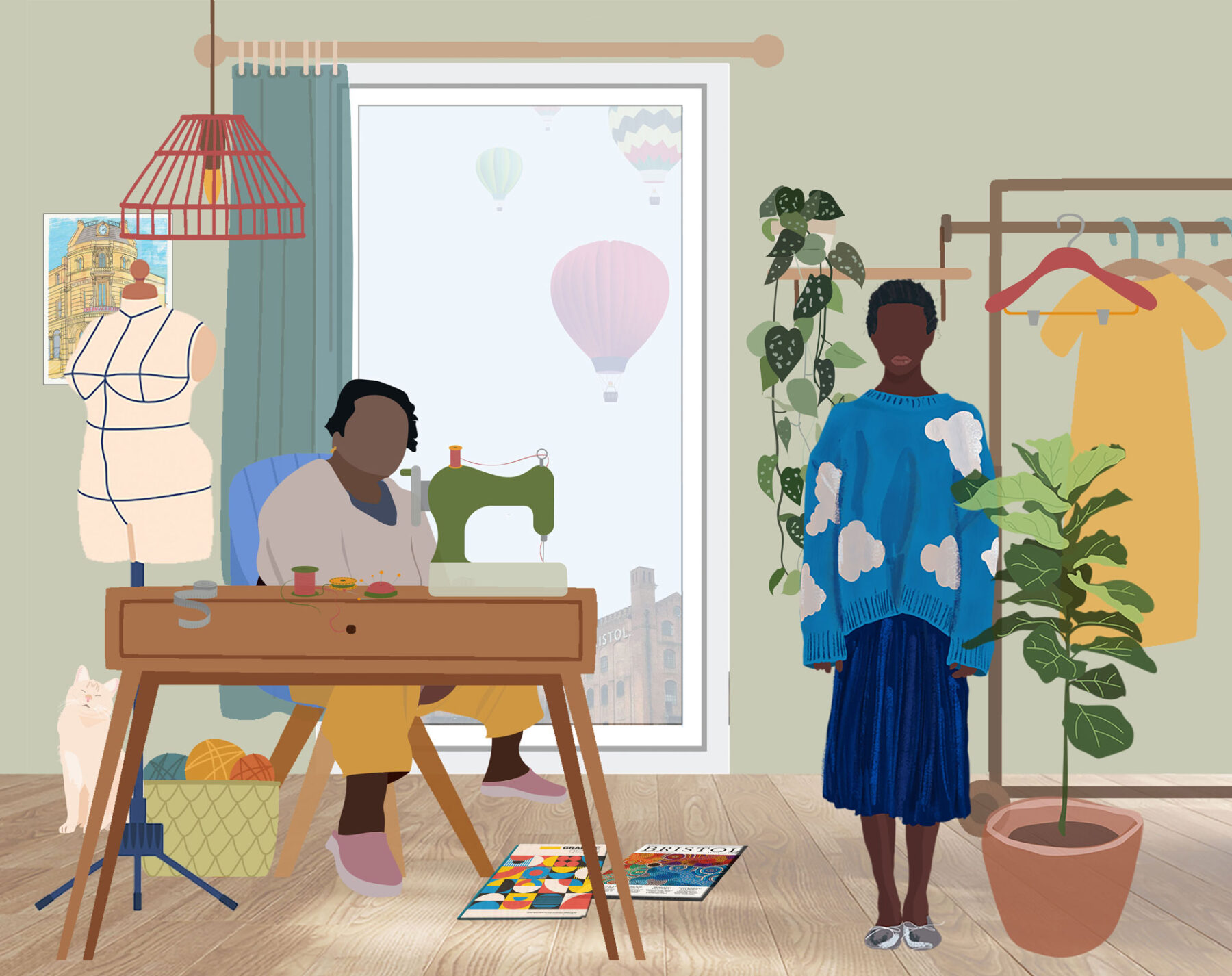 Cohesive Communities
We believe that cities are better when they are diverse, inclusive and provide the amenities that are needed at a local level to support prosperous communities.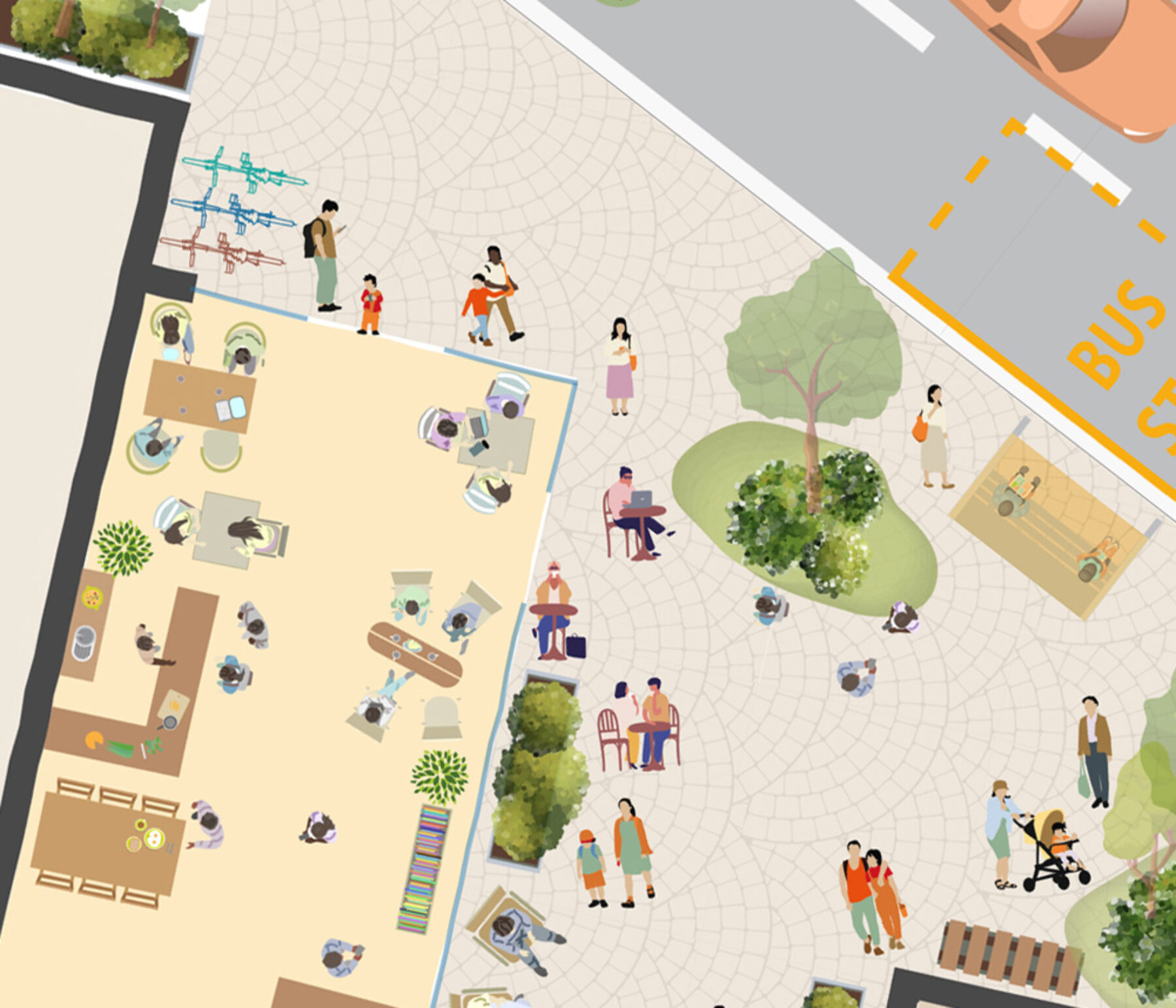 Our design is cost effective and deliverable, capturing the spirit of Old Market and provides beautiful homes to live in.
We celebrate the everyday and provide opportunities for all to flourish; and connect to the local and wider community.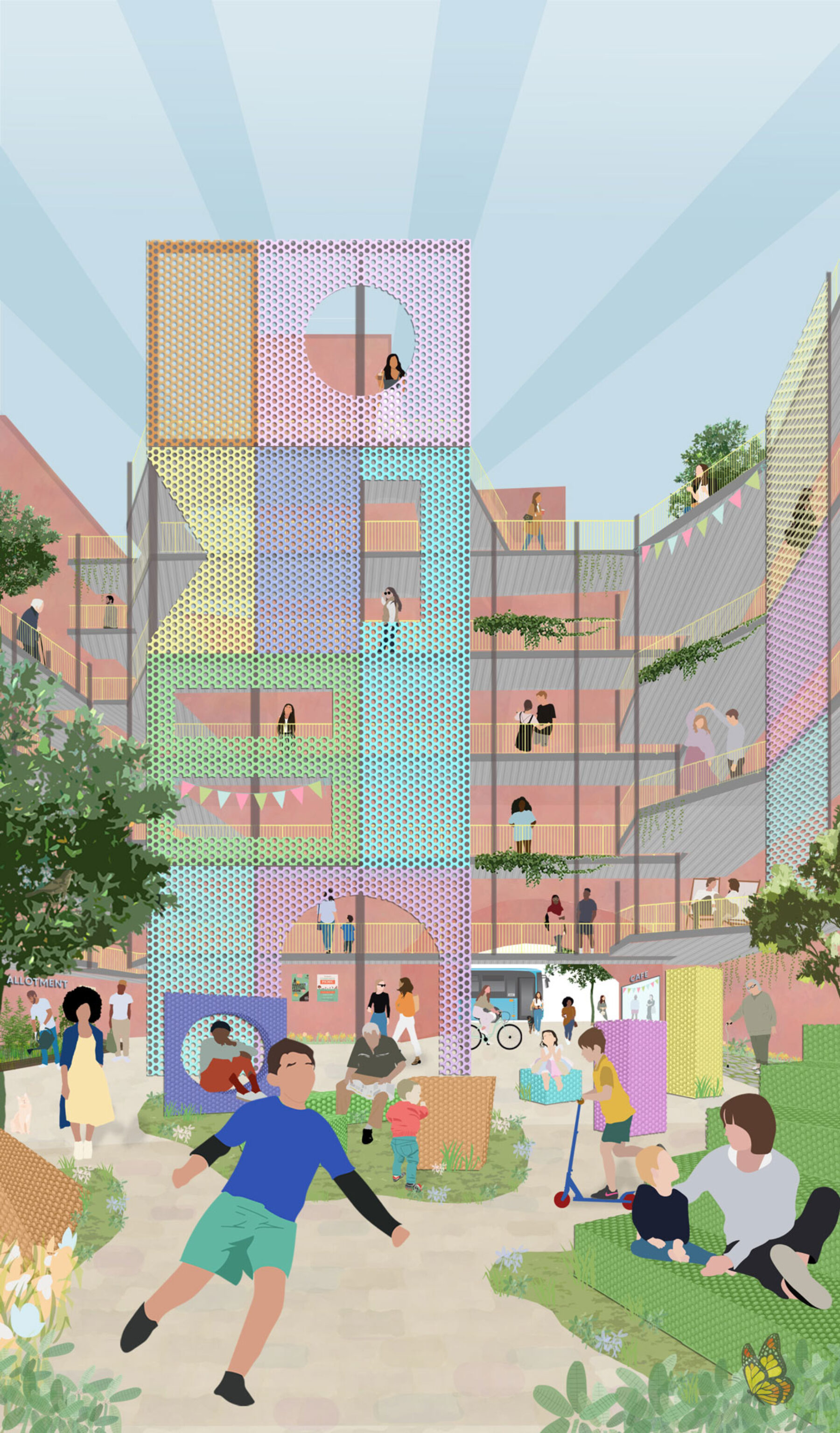 Project Team

Project Team
Simon Baker
Dido Graham
Tatjana Geta
Willemijn van de Klundert
Natasha Malin
Tony Berongoy
All competition entries were reviewed by a judging panel which included which representatives from the Old Market Community Association (OMCA) and Brighter Places residents as well as Brighter Places and Bristol Housing Festival.
The judging panel was impressed by the quality and standard of all the submissions.