To support Habitat First Group's commitment to creating an environmentally responsible development, Willmore Iles Architects were appointed to design a sustainable shop, alfresco style restaurant extension and pizza shack at their Lower Mill site. The designs build on HFG's commitment to a holistic approach to health and wellbeing, which includes supporting the natural biodiversity and a commitment to sustainability.
The shop provides a varied selection of plastic free and locally sourced goods, encouraging residents to bring their own containers for refills and eliminating the need for single use packaging. The proposal for the plastic free shop emerged from the core ethos of the wider Lower Mill development of connecting people with nature and encouraging a more sustainable behaviour.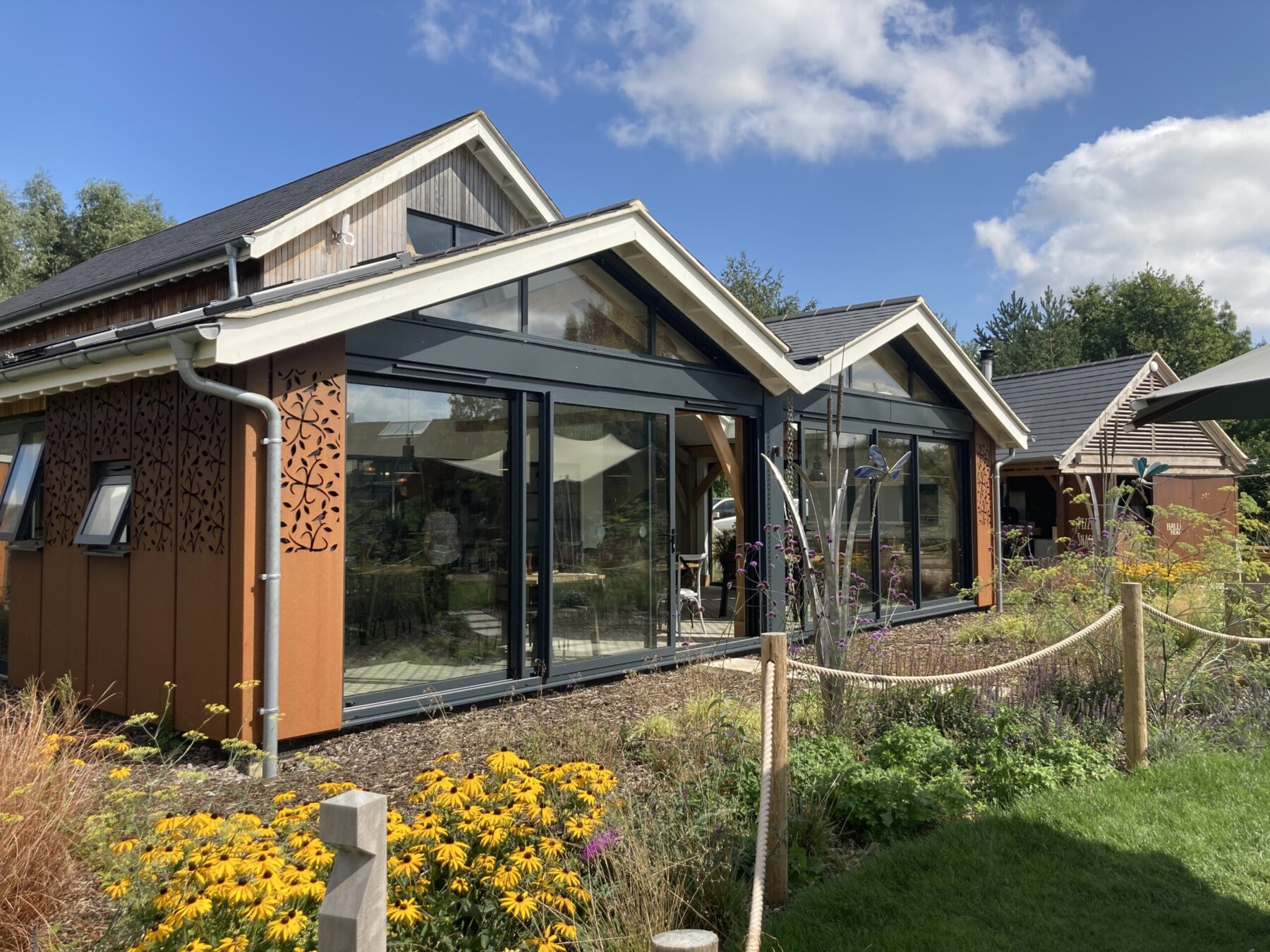 The arrangement of the completed buildings creates a central hub providing opportunities for social interaction enhanced by the surrounding ecological diversity; year round sensory experiences through ornamental planting, species rich meadow and amenity lawn areas, interspersed with a mix of native and non-native trees.
Photographs ©Habitat First Group